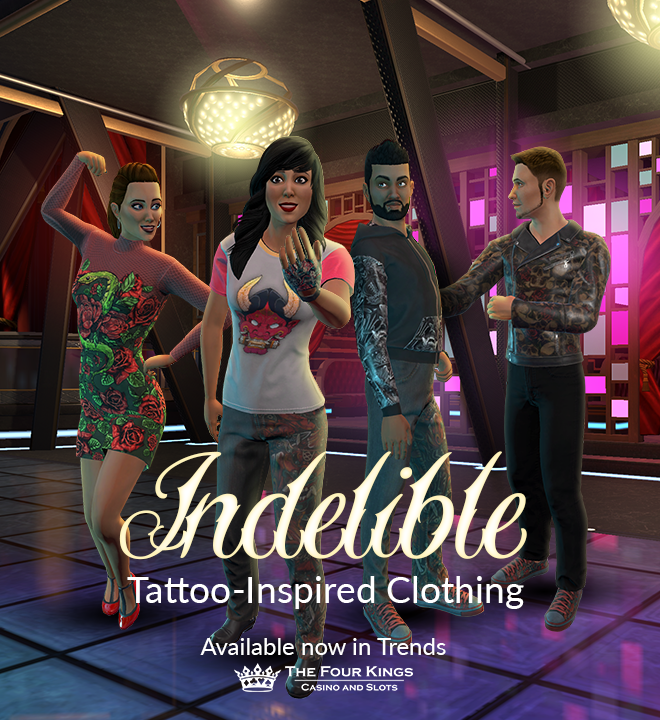 Get inked with new tattoo-inspired clothing
Want more tattoos but ran out of bare skin? Or maybe you'd prefer a less permanent option? There's a solution. Tattoo your jeans! Tattoo your dress! Tattoo your hoodie, and your leather jacket! When you think about it, leather is really just more skin to tattoo, anyways. This extra skin is available now from the Trends store, pre-tattooed, and ready to cover your normal human skin. Acquire and wear these fine tattoo skins today.
This selection of bold tattoo-inspired clothing can be found in the Trends Store today, with 7 pieces of clothing to choose from including a rosy dress, leather jackets, a hoodie, jeans, and matching accessories.
Available now from the Trends Store
Tattoo Dress (F)
Tattoo Hoodie
Tattoo Decal Tee
Tattoo Sneakers
Tattoo Patterned Jeans
Tattoo Patterned Leather Jacket
Tattoo Patterned Biker Gloves