Congratulations to our Season Winners!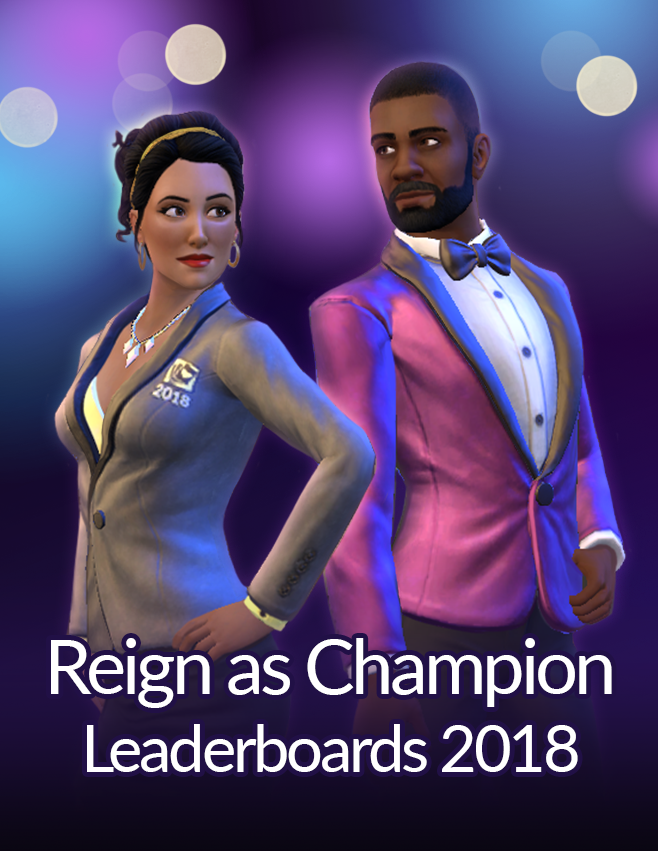 This Leaderboard Season has come to a close. We've distributed the jackets with the server reset last night, so winners should be able to find them in their inventory. Be sure to keep an eye out over the next few weeks for our new Global Winners portraits on the Wall of Fame in VIP: MENINA415 on PS4, and XxaP- on Steam!
Congratulations to all the winners! As this season ends, a new one begins… The leaderboards have been reset, and these coveted spots are up for grabs once again.
See you in the Casino!
PS4 Winners
Global
MENINA415    —>8,457,371
jmunoza226    —>6,477,559
wrenny70    –>4,983,472
oXXmandyXXo    —>4,389,578
Player_1_one_1_    —>4,173,970
kylorenaissance    —>4,072,305
YoDaddy-425    —>3,996,175
flowergirl2011    —>3,956,047
musicman6969    —>3,769,331
Vagrant_27    —>3,593,641
Blackjack
gazlee123    —>2,613,032
killthemallmd    —>1,832,056
fbaltan    —>1,601,961
ThanxBro    —>1,273,318
wrenny70    —>1,013,519
lasthandstanding    —>1,002,411
Playmaker_2288    —>949,349
RedScreen1986    —>926,511
PerkyFerky    —>880,175
SPAZZ57    —>781,901
Roulette
gambler21As    —>1,363,122
Kratschy    —>1,229,810
Lord-Sub89    —>1,117,938
DarkScal    —>1,096,464
GaelicScotty    —>879,482
franky6412    —>689,521
queenhoestomp64    —>579,687
benito2110    —>578,130
Kitano8Shiina    —>421,002
E_L_L_E_________    —>409,619
Craps
TooKewl4U    —>668,079
MS-MAMA-_-MISSEY    —>480,464
TWIZTEDCHEF    —>407,580
deanah    —>385,308
Xx_JustFab_xX    —>314,205
gambler21As    —>303,885
GaelicScotty    —>260,682
MENINA415    —>257,895
Tom171077    —>216,684
neillynch1    —>214,649
War
porterno2    —>1,637,964
helifiknow    —>931,565
MiTotalAccess    —>426,596
Joarpare    —>321,770
jmunoza226    —>225,342
TOUGH__OLD__MAN    —>185,247
MS-MAMA-_-MISSEY    —>178,516
KWLW1965    —>162,676
ChaosConnie    —>160,735
gambler21As    —>160,535
BigSix
OmegaXXII    —>400,000
BIG-PUK807    —>90,413
Mousie137    —>86,773
jean-pierre-59    —>79,763
cathy-67    —>79,002
Drag0nBJR76    —>78,030
bunkerblood    —>67,479
daisymoon    —>58,906
Rosesdunord    —>57,746
kimloveslarry201    —>51,263
Baccarat
jmunoza226    —>401,960
mme-boudou94    —>210,975
jean-pierre-59    —>179,817
babshot-twin    —>165,764
ccw121    —>150,136
cathy-67    —>87,701
Mentorline    —>58,790
cathy23lov    –>57,998
im_a_gamer_kl    —>56,280
rmr34    —>55,940
Bingo
jessi333-3    —>870,036
Skguillen1954    —>795,322
darkangel6969007    —>709,431
CupidsEv1ITwinn    —>666,729
mrs_toasty88    —>628,179
HarryOjr    —>439,509
Mr_Whhiskers    —>420,332
stacylee629    —>368,736
iambustinurchops    —>357,789
Bagunny1    —>340,521
Machine Games
varmint_cong    —>605,704
Dave_The_Cleaner    —>551,552
Genesis92x    —>539,756
Smitten-x-Kitten    —>486,342
Sherry-lee2451    —>484,082
Kronzeugin    —>465,363
SEFIROT222    —>444,493
ale141274    —>415,018
Bill-S-1    —>390,004
M-R-15-06    —>373,802
Slots
chefbob74    —>555,994
MrsBean420ing    —>508,455
Kratschy    —>465,668
Jaycp76    —>415,660
gibou1968    —>409,135
Martel777    —>399,613
laradinamita    —>384,052
SirenLiIith    —>348,503
Rolandrd2    —>322,392
mickthebrush    —>280,509
Classic Poker
Michael6469    —>620,640
BabyLily88    —>377,640
Boz-Aus    —>368,610
misterstamina    —>355,199
Eothinos    —>336,062
Synergy9963    —>293,943
ChipNgatai    —>292,654
hgvermeulen    —>271,362
MoonFairy007    —>254,596
saint-james250    —>241,701
VIP Poker
Laffling    —>3,154,900
Ultra-Foot13    —>1,953,772
FX5270    —>1,856,060
jorgesubidon    —>1,580,455
Mousie137    —>1,511,300
zenagooddog    —>1,413,452
TopRedDwarf    —>1,369,772
Lights_Out_4You    —>1,340,189
mikeshov35    —>1,295,172
Watchguy-1    —>1,289,518
High Rollers Poker
MENINA415    —>7,758,947
jmunoza226    —>4,727,175
kylorenaissance    —>4,046,022
YoDaddy-425    —>3,978,766
wrenny70    —>3,935,530
flowergirl2011    —>3,752,295
oXXmandyXXo    —>3,511,271
Vagrant_27    —>3,470,226
Player_1_one_1_    —>3,391,060
musicman6969    —>3,144,547
Steam Winners
Global
XxaP —>1,283,111
crystal_ace —>1,102,401
Tommy22 —>974,431
Michaelhuber3 —>909,834
Melissa2517 —>907,489
jbustama —>899,427
malark —>720,677
peepa —>648,626
SavageOG —>598,652
JasonisLife —>568,218
Blackjack
Melissa2517 —>811,737
watts —>290,079
klaver4 —>158,321
vandorn —>150,515
crystal_ace —>144,278
Abiatha —>139,942
jbustama —>130,333
JasonisLife —>129,181
supernaturaltoe —>128,614
bobenrieth1 —>112,083
Roulette
crystal_ace —>391,830
Kitty-Wali- —>122,780
Nserto —>107,685
Junx —>100,538
pelha —>61,082
Cristy87 —>50,261
brittanycooksey —>49,046
Saphira —>42,346
Ian9314 —>41,321
robertdg —>30,874
Craps
PigChad —>77,121
cjint —>54,914
Cristy87 —>53,625
Michaelhuber3 —>50,338
crystal_ace —>45,107
Makele_9 —>42,325
pelha —>39,972
nanaj412 —>34,295
Daddyoza —>31,552
AceOfSpades420x —>28,362
War
Abiatha —>118,384
supernaturaltoe —>73,876
crystal_ace —>66,709
Melissa2517 —>48,780
Junx —>46,948
JonniBoy —>42,435
Copper_Red_Mica —>39,388
sophie30 —>33,189
vandorn —>31,146
pelha —>29,260
BigSix
Sapphira —>31,071
talgoth —>25,856
JonniBoy —>16,315
peepa —>10,225
guess —>9,613
Gangstar —>6,642
Cristy87 —>4,830
TommiP —>4,827
supernaturaltoe —>4,431
JasonisLife —>4,400
Baccarat
vandorn —>54,727
Cristy87 —>49,962
Abiatha —>36,256
Makele_9 —>21,206
JonniBoy —>11,114
Tommy22 —>9,148
Lila_Nicoletti —>8,968
Kitty-Wali- —>8,203
pelha —>6,289
timdor69 —>6,195
Bingo
moonlily —>353,224
malark —>268,058
crystal_ace —>142,620
Jagalicious —>121,946
Nostrom0 —>109,141
pelha —>99,903
vickye98 —>98,856
magikbroom3 —>95,155
Anitta333 —>94,742
DoubleDs —>70,000
Machine Games
peepa —>528,478
keke36 —>341,548
malark —>258,445
MaryMaryPi —>257,091
desertdummy —>249,614
Nostrom0 —>189,865
djbittner —>176,006
LindaLoo —>171,116
finnist2 —>157,962
talgoth —>153,806
Slots
elrey —>247,777
Lucy1 —>228,986
malark —>193,509
Diane —>160,204
bavariamax —>122,921
crystal_ace —>113,633
Michaelhuber3 —>102,694
Billuck —>102,059
stephane46 —>97,628
brittanycooksey —>95,477
Classic Poker
guess —>140,752
tommy157 —>126,514
XxaP —>125,073
giusto —>117,249
vodila777rus —>97,230
pelha —>77,279
gemilee —>72,755
ringoshin —>69,458
FightingFree —>59,735
stevewright533 —>50,291
VIP Poker
XxaP —>1,045,115
Tommy22 —>748,664
Michaelhuber3 —>571,037
jbustama —>456,643
Diogritor —>452,481
SavageOG —>448,450
Junkie —>341,408
JasonisLife —>291,290
pokerpoker123 —>268,989
gtrinstructor —>267,707
High Rollers Poker
jbustama —>195,649
Junkie —>138,250
Michaelhuber3 —>112,000
JonniBoy —>105,000
XxaP —>93,240
Nalim —>92,889
JasonisLife —>84,000
Tommy22 —>71,750
crystal_ace —>69,689
Prometheus —>68,250