Pirate's Bounty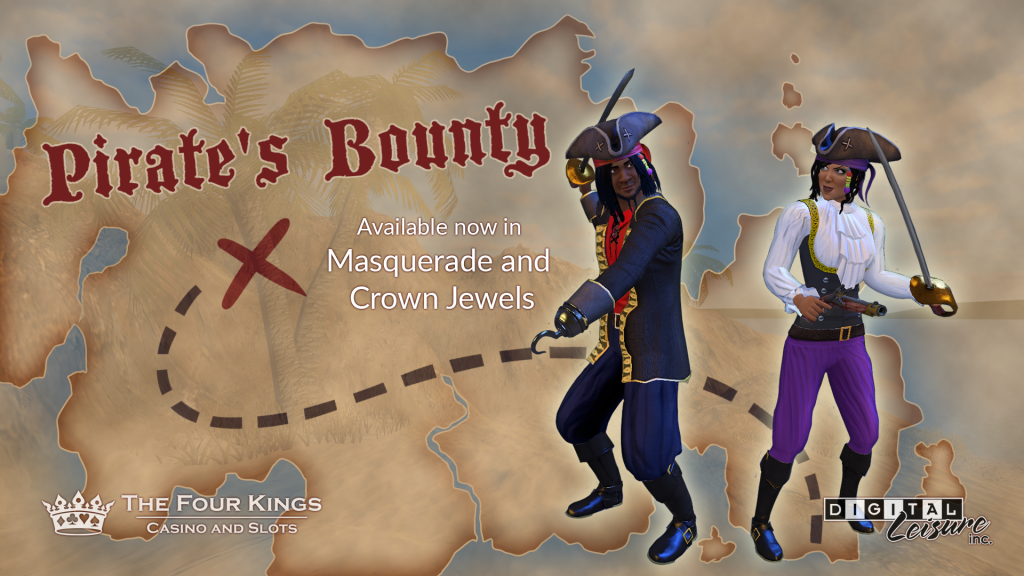 Ahoy – do ye spy that on the horizon, mateys? It be a bounty of NEW ITEMS! Get ready to sail the high seas with the Pirate's Bounty costume pack!
5 items are available now at The Crown Jewels, including the Eyepatch, Flintlock, and Cutlass.
Complete the set with 7 more items available at Masquerade, including a fearsome Braided Beard and enchanted Siren Makeup to finish the look of any aspiring pirate or piratess!
Don't be a scurvy landlubber – collect all 12 items!