Hush little human, don't say a word.
Nevermind that noise you just heard.
Boys and girls of every age,
Wouldn't you like to see something strange?
Enter the Manor if you dare,
To find the ghosts in their lair.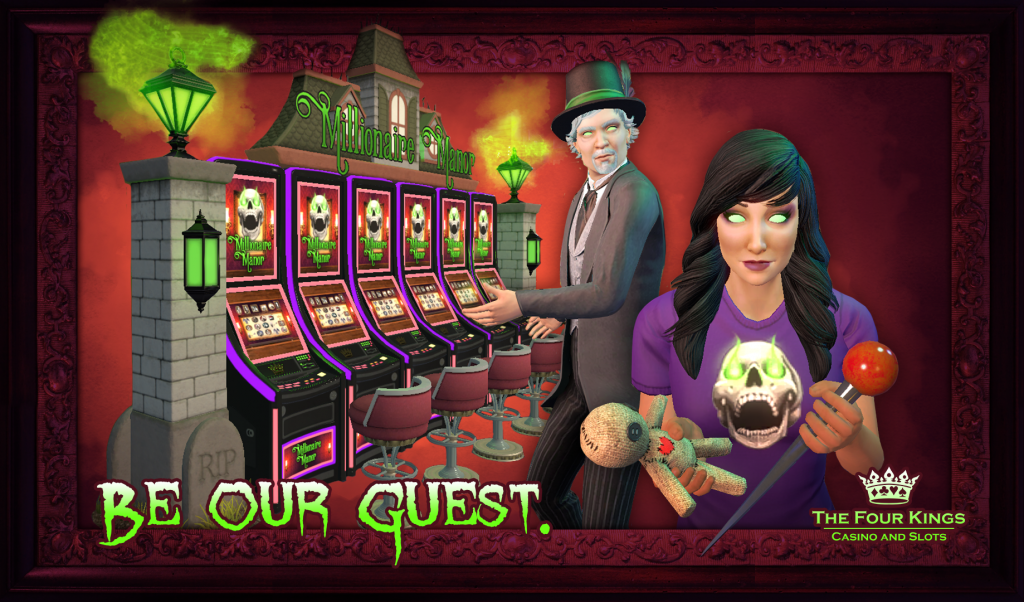 Just in time for Halloween, an all new slots game – Millionaire Manor!
Enter a world where secrets lurk around every corner and the portraits' eyes seem to follow you. Can you find the ghosts of the family who once lived here, before they find you?
New features include:
• A brand new kind of bonus mode. Match 3 Scatter symbols to enter "Ghost Detection" mode and find all of the ghouls hidden throughout the mansion. Find 3 Scatters again to get a bonus based on how many ghosts you found!
• Exclusive new rewards! Check the rewards list to see all the items you can win from Millionaire Manor… if you make it out again.
• Three new Trophies to add to your collection