The Winds of Fortune are blowing your way!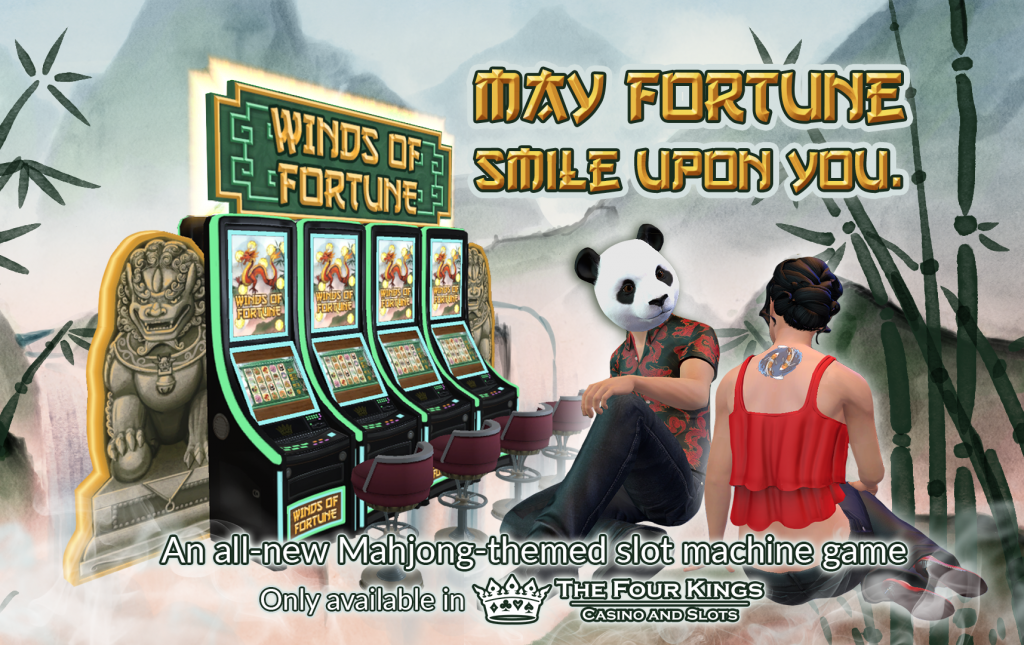 A whole new way to play slots is now here! Find Winds Of Fortune at slots machines throughout the casino.
Whenever you get a win, the tiles in that win will be removed and new tiles will fall from the top. This means that long streaks of win combos are possible.
See how many you can get in a row!
Exclusive new rewards items are available to win, too. Let those tiles fall!